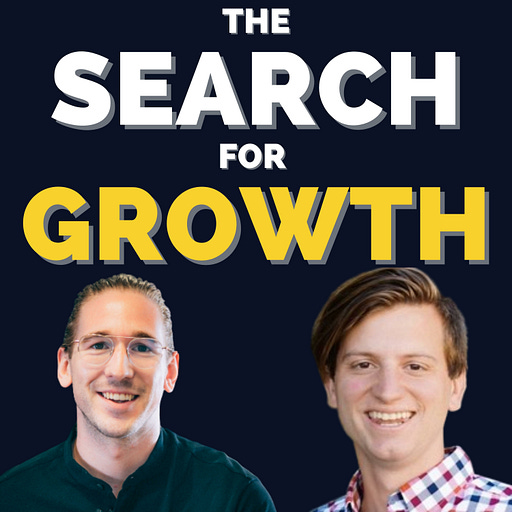 Nov 8, 2022 • 51M
#4 - Interview w/ Evan Gelfand, the Founder of Super F**king Simple
Welcome to The Search For Growth. A podcast for growth-mindset entrepreneurs looking to improve 1% each day. Each week an American and a Brit get together to unpack the biggest topics from the start-up world, interview founders, and share frameworks & principles to help you grow. Chris Gibson is the Founder of Wavelength, a bootstrapped start-up, and Alfie Marsh is the Head of US Go-To-Market at Spendesk, a venture backed unicorn. As an engineer and a sales guy, we have two different perspectives on life. But we are united by one common goal. The Search For Growth.
In today's episode, we interview Evan Gelfand.
Evan's LinkedIn
Super F**king Simple event page
This election's proposition guide
Evan Gelfand is the founder of Super F**king Simple, an organization that simplifies civic engagement by hosting events to discuss contentious topics. 
He started it in 2018 as a nonpartisan way for voters to make sense of city and statewide ballots. On October 25th, they had their Super F*cking Simple ballot event at Manny's, a community and learning cafe in the Mission in San Francisco.
In addition to building Super F**king Simple, Evan is the Head of Experience at Mystery, an employee engagement platform that builds connection through curated virtual experiences. Previously, he was a Chief of Staff within YouTube.
On this episode we talk about:
Links & resources discussed on the pod
The Search For Growth
Alfie Marsh: Head of US Go-To-Market at Spendesk
Chris Gibson: Founder of Wavelength